Special products from design to manufacturing
FennoSteel's roots and core knowhow are in the exhaust system and thin wall tube manufacturing. In addition to these we develop and manufacture special products utilising our modern machinery and design expertise.
By definition, our unique products include specific exhaust systems, the variety of tube products and both stamped and pressed flanges and hangers. It is typical that these products are powder coated or hot-dip galvanised after assembly.
Expertise
Design and manufacturing of steel components and structures is our core expertise.
Machinery
Our processes include highly automated and manual equipment to manufacture parts competitively.
Action
Our people are committed and work hard to be your preferred partner for special metal products.
Products
Products that require special technologies such as demanding exhaust and emission control systems for work equipment.
Tube components including hangers, supports and bended structures.
Metal coil slitting, shaping, open seam profiles, perforated strips and stamped parts.
Tube joints by hydraulic sizing and welding.
Core knowhow in material technology and manufacturing
FennoSteel's special products are used in a variety of applications.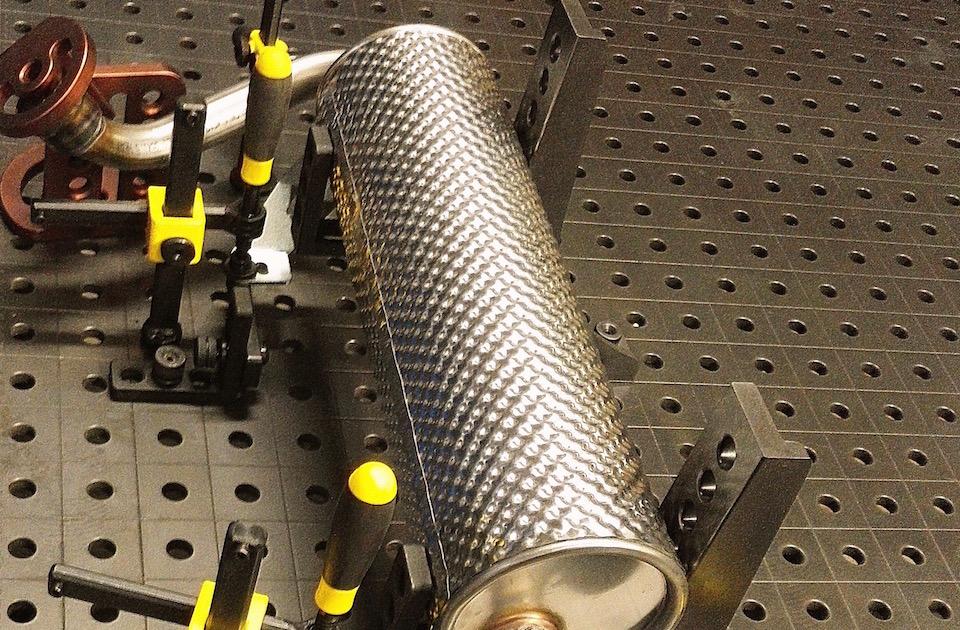 Stainless steel exhaust system
This example is a stainless steel exhaust system including catalytic converter. This product has to manage emissions and noise from the engine combustion together with durability against corrosion and vibration.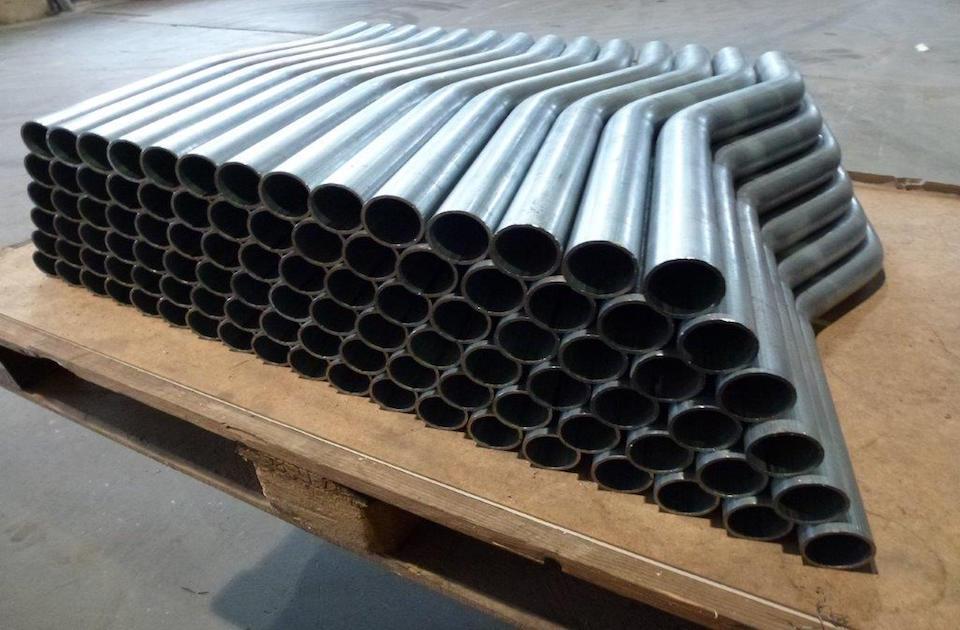 Heavy duty mudguard supports
Mudguard supports are typical tube originated special products.  The tube itself is made in house and further bent and cut in our automated lines. In the last phase our hydraulic tool forms the end of the tube for nesting joint.
Why choose Fenno
FennoSteel has modern machinery and very experienced staff. We are a reliable partner and do our best to add value to your business.
Our offering is not limited to manufacturing only. If the project requires support, we nominate named development and project management resources to ensure good progress.
Let us discuss further how to work together.
FINE  CUTLASER CUTSLOTTINGBENDINGFORMINGWELDINGIDEAS & DESIGN
Quality, people and environment
FennoSteel is well known in the market for the uncompromised quality approach. As a result of this Fenno's product development, production and logistics are ISO 9001 certified by DNV.
Quality is made by the people. We do our best to provide a safe, motivational and encouraging place to work. OHSAS 18001 certificate is a result of our systematic work in this field.
We at Fenno have put a strong focus on environmental matters. FennoSteel complies with all regulations of the environmental certificate ISO 14001. All materials used in our processes are either re-used or recycled appropriately.
FennoSteel has been awarded the Key Flag label for the high domestic content of manufacture.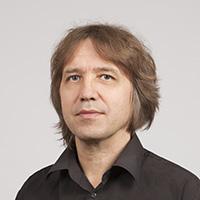 Sales Manager, OE exhausts and special products
Keijo Laihonen
Gsm +358 50 327 0125
keijo.laihonen@fennosteel.com